The Community Service Committee received a request from Greenhill Gymnastics club for assistance with purchasing new leotards for their competition teams. We have supported them before and we like the way they raise a large part of their funding themselves.
Greenhill Gymnastic Club is a family based club started in 1983 and currently has approximately 100 girls, based at Herne Bay High School Sports College. They meet 4 times a week and their coaches are the most qualified in the area and lead them into national competitions.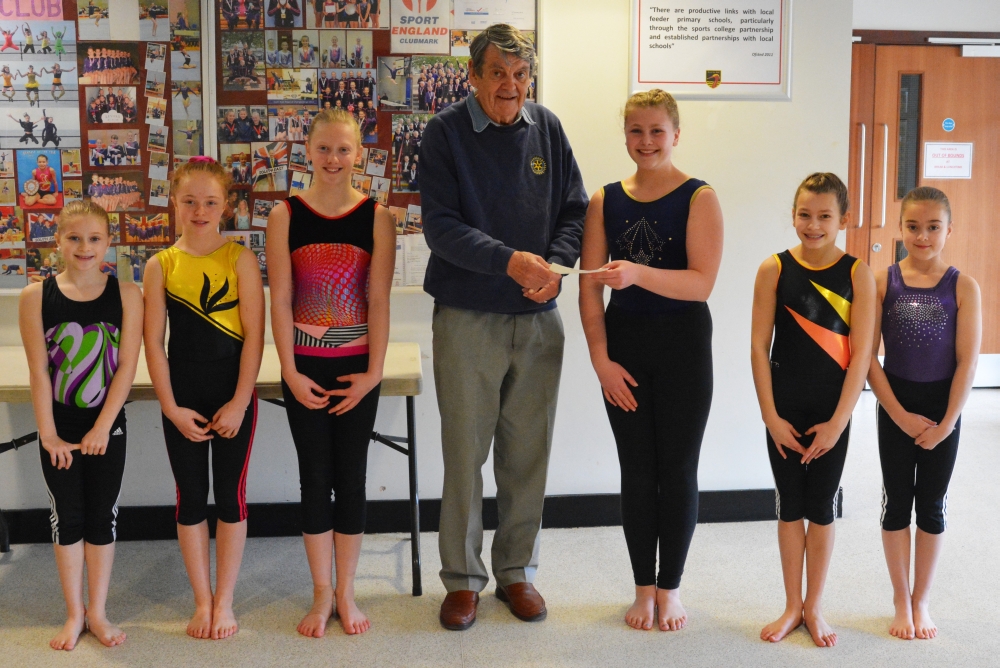 PP John Hill was privileged to be asked to present the cheque to the Team Captain, seen below with some of her team. Hint: John is the one in the middle.
Photo: M Willis. Click or tap the photo to enlarge