On Saturday 17th August, The League of Friends of Canterbury Hospitals organised its annual Joint Summer Fair. Our Club's contribution was setting up and manning a Barbecue stall, with proceeds going to support the Hospital Fair.
A total of around a dozen Rotarian helpers turned up over the period 09:30 until 3:30. Many customers remarked on the quality of the burgers, supplied by Laurie Wakeham of Bridge.
At the end of the event the Club handed over £350 to the Organisers of the Summer Fair.
Photos by Robin Hendy
click images to enlarge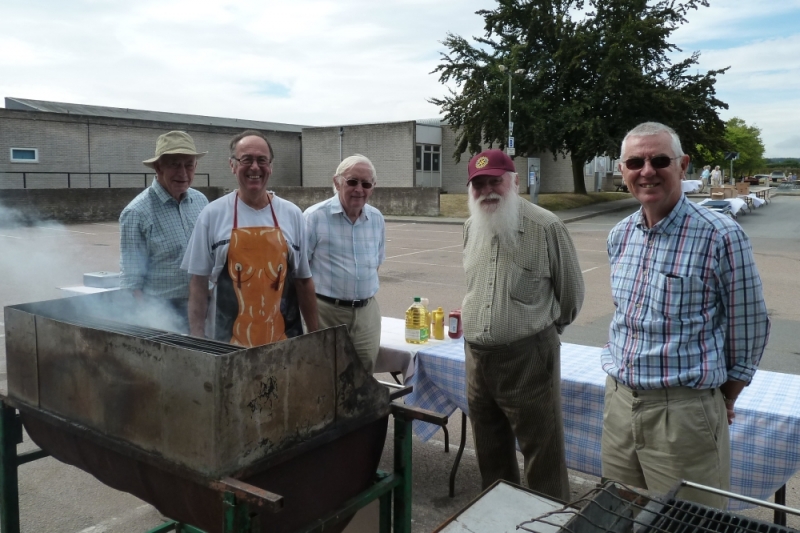 The setup team (including President Geoff Goodban, with beard) lighting the barbecues and preparing the bread rolls and contents. It looks as though Rotarian Alastair Scott (with colourful pinafore) is being barbecued himself!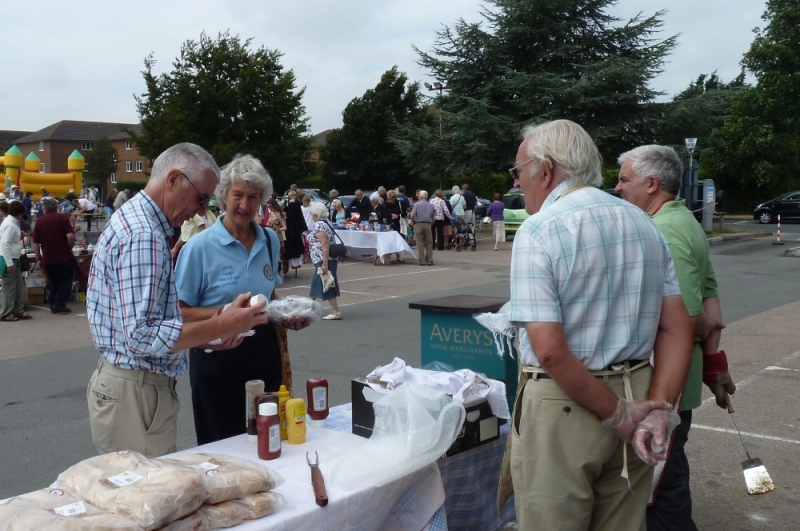 Health & Safety representative Viv Pritchard recommending a suitable dressing to Inner Wheel customer Joan Hill.