Past President Sharon's Welcome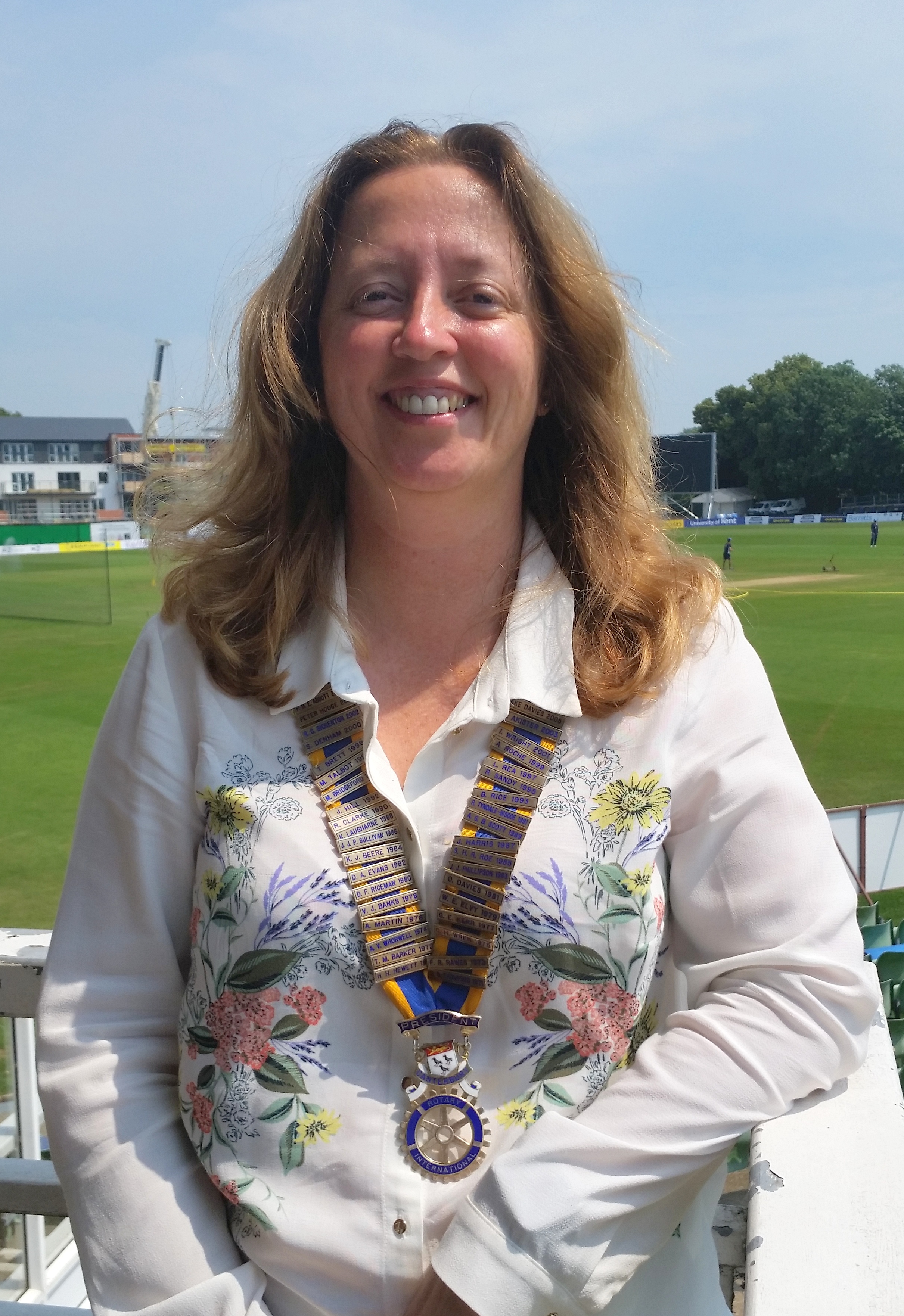 My name is Sharon Jordan and I am an Insolvency Manager for the Official Receivers main agents, WH Breading & Son (Commercial) Ltd. I have been employed in The Breadings Group since I left school.
In my younger days I was a keen hockey and badminton player, I have a passion for animals and enjoy walking and being outdoors.
I am immensely proud to become the 96th and first Lady President of our great club - it is one of the largest clubs in our District 1120 and was first inaugurated in February 1922.
I joined Rotary in April 2012 when I became the sixth lady to join the club; in the past year we have seen a further two ladies join, taking the total number of lady members in the club to thirteen.
I have enjoyed getting "stuck in", learning what makes the Club tick, getting to know all the members and meeting many sectors of our community. We of course assist many local, national and international charities, through our various committees. We meet weekly to plan, socialise and gain inspiration from a wide range of invited speakers. We hold regular events that combine fun, fellowship and fund raising.
During my year as President my two main charities will be the SCAT Bone Cancer Trust and the Kent, Surrey & Sussex Air Ambulance (formerly known as the Kent Air Ambulance).
I will continue to promote the aims and objectives of Rotary for the benefit of our community and our members. I will visit as many other Rotary Clubs as time affords me to exchange ideas and to gain further inspiration
If you are interested in joining our great club, or want more information about Rotary, in general, click HERE for our contact details.