Past President Neil's Welcome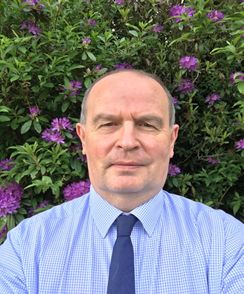 My name is Neil Fraser and I'm delighted to have taken over the Presidency of the Rotary Club of Canterbury for the forthcoming year from the outgoing President Margaret Griffin.

Taking on the leadership of the Club is an important task, so before taking office I spoke to a number of Past Presidents to gauge their views on their time as President and also to find out what they'd like to see done differently. This was very valuable and I thank them for their views.

It's always good to start a new task with an outline of what one would like to achieve. My three main objectives during my Presidential year are:
Apply for a Foundation Grant for two charities
These are grants are provided by Rotary Foundation, and have the potential to transform how we can help some of the causes we support.
Increase membership by at least 5 people
We have a great Club and carry out some fun and important activities. We've been lucky to have attracted a number of new members over recent years, but it's important not to get complacent. Our Membership is key to what we can do, so it's vital that we continue to recruit Members that can add value to the Club and uphold Rotary's 4-way test: Is it the truth? Is it fair to all concerned? Will it build goodwill and better friendships? Will it be beneficial to all concerned?
Work with the Millennium Scholarship Fund Trustees to broaden the range of recipients of the Grants
This Fund was set up to advance the education of young people and to instil principles of good citizenship by helping those who wish to give service to a local or overseas community. I'm especially keen to see if we can use the funds to support those from a poorer or underprivileged background.
As we work towards these three objectives, I'd also like to see greater engagement with Rotarian widows and Inner Wheel members, as well as with other local Rotary Clubs.

I'd also like to introduce a few changes to the regular meetings that our Club has - I sense that quite a few Members would like to see the venue and format of the meetings change every so often. Therefore, we've already made plans to replace some meetings with 'alternatives': a visit to the Barham Vineyard; an Art & Craft Day, a visit from a local singing group, and a 'Bat & Trap' evening at a local pub. Using alternative venues is something that some of our fellow Pentangular Clubs already do, as I discovered when talking with them.

My three chosen charities for the year will be Canterbury Samaritans, Canterbury Salvation Army and the Prince of Wales Youth Club. We will also continue to use our fundraising skills to donate money to a wide range of other charities and causes via our International and Community Service Committees, while our Vocational Committee carries on its splendid work using vocational talents to serve the community, especially young people.

Finally, Rotary does a great deal of good for local and international charities - but it's important to ensure that our Club Members have an enjoyable time in doing this. Hopefully, we'll have lots of fun in the year ahead!

Neil Fraser, July 2019