President Stephen's welcome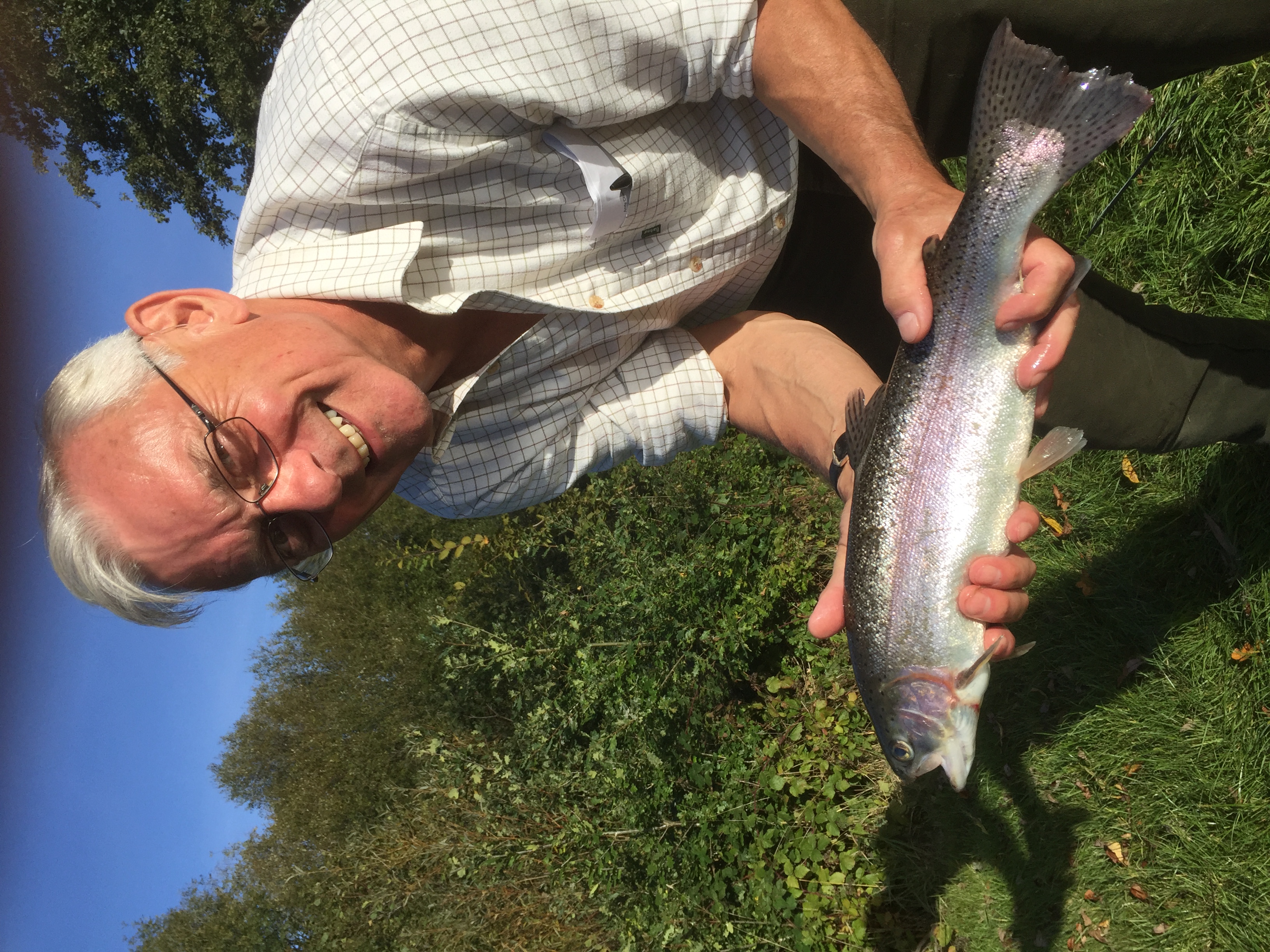 Welcome to the Rotary Club of Canterbury's website!
My name is Stephen Thompson, and it's my great honour to be the 100th President of the Rotary Club of Canterbury for the next Rotary Year (2021/2022). I hope the year ahead will be an exciting one for our Club and also for the people of Canterbury as we gradually move forward into a new era, post the recent Covid-related restrictions.
A quick look back
The last year has certainly been a challenging one for many, including our Club's Members. But despite the challenges, our Club has managed to do well under the leadership of Immediate Past President Alan Mepstead. We raised around £20,000 to support a number of local and international causes through the generosity of Members (e.g. with their dining funds and donations), other donations, grants, sponsorship, gift aid and more. Local charities supported include Canterbury Food Bank, Porchlight and the Prince of Wales Youth Club. On the international front we have supported projects in South Sudan and Bangladesh. Our Vocational Service Committee has been active in supporting local youngsters - e.g., by giving mock interviews and running various competitions.
Many Members regularly joined Zoom meetings. We even managed to enjoy a variety of other activities by Zoom, including Christmas carols, a pantomime, a murder mystery, Bollywood dancing, a fundraising antiques auction and, very recently, our very successful Innovation Competition. We have also hosted our first international Pentangular Zoom, inspired by Alan. [Pentangular is a unique group of five like-minded European Rotary Clubs, of which we are a member.]
Looking ahead
My first challenge will be to bring the Club back together to meeting "face-to-face", with Members enjoying each other's company and having fun while working hard to help others - just as we have done in the past. I'm grateful to fellow Rotarians and Past Presidents Peter Hermitage and Martin Ward who are working to set up "combi" meeting facilities at the Cricket Ground, our usual meeting place. This will enable those not able to attend a meeting to be able to join in by Zoom. It will also enable speakers to join us at the Cricket Ground by Zoom from all around the world
A year of celebration
The year ahead will be like no other for our Club. On the 9th February we will be celebrating our Centenary, marking 100 years of service to the people of Canterbury. Over the years we have helped hundreds of causes and this year we should be able to add many more to that list, including the next Joint Pentangular Project which will help the care and teaching of deaf children in Chisinau, Moldova, one of the most deprived parts of Europe. (We will of course continue to support other local and international causes, and our Vocational Committee will continue to support young people in our community).
In May we have another big celebration - marking the 50th Anniversary of Pentangular. It will be our turn to host Pentangular here in Canterbury, so we expect a busy time ahead.
Challenges - and hopes for the reappearance of an old favourite
No doubt fundraising will be more difficult this year as individuals and businesses come out of the pandemic. Nevertheless, Chair of our Fundraising Committee, Dee Mepstead, has planned a very comprehensive series of events. With the support of the public and the efforts of our Members, I'm sure we will continue to support local and international causes just as we have always done.
One of the fundraising events we most look forward to is the Annual Duck Race at Westgate and we very much hope that it will be run again this year, Covid-restrictions allowing. It's a very popular event and we hope we can have as many spectators as we have had in the past. Regardless, our little ducks will be making a reappearance from time-to-time, so do look out for news of their activities on the news section of this website.
A green gift to the City of Canterbury
Our Club has plans to mark our Centenary with a green gift to the people of Canterbury in the form of an eye-catching carved stone column housing a water bottle filling station. Not only will this provide a useful (and free) service, but it will also help reduce the huge amount of plastic bottle waste generated by Canterbury's millions of visitors.
The column will also be a visitor attraction which we believe will help draw visitors back to our City centre. We are very excited to have got planning permission; our next challenge will be to launch a fundraising campaign specifically for this.
Events and activities for Members
Throughout the year ahead we will be following the theme of "The Food we Eat" and we have visits and speakers lined up to help us understand a bit more about what we see on the supermarket shelves and about food-producing industries.
As well as a great list of speakers we have a range of events and fun activities planned for our Members, including visits, picnics, horse racing, croquet, bingo, arts fairs and a "Taste of the East"-themed dinner event. We will be encouraging guests at many of our events, and we encourage the public to contact us if they wish to learn more about Rotary and perhaps attend a meeting. The last year has seen many people get involved in volunteering and we are sure that many will want to continue this and some may wish to join our Club. We want to hear from you.
Eyes front!
Our Club has been spearheading the concept of regeneration thanks to PP Peter, and regeneration efforts will continue throughout the year. We remain positive and ambitious and look forward to being joined by, and working with, like-minded individuals.
Finally, our website and social media (Facebook, Twitter and Instagram) continue to be updated regularly, keeping Members and others, including prospective members, up to date with our activities. You can also read about our speakers. Do please like, share and follow and help spread the word amongst your friends, family and other contacts!
Stephen Thompson
July 2021
Picture: Stephen out fishing! Picture credit: Stephen Thompson.