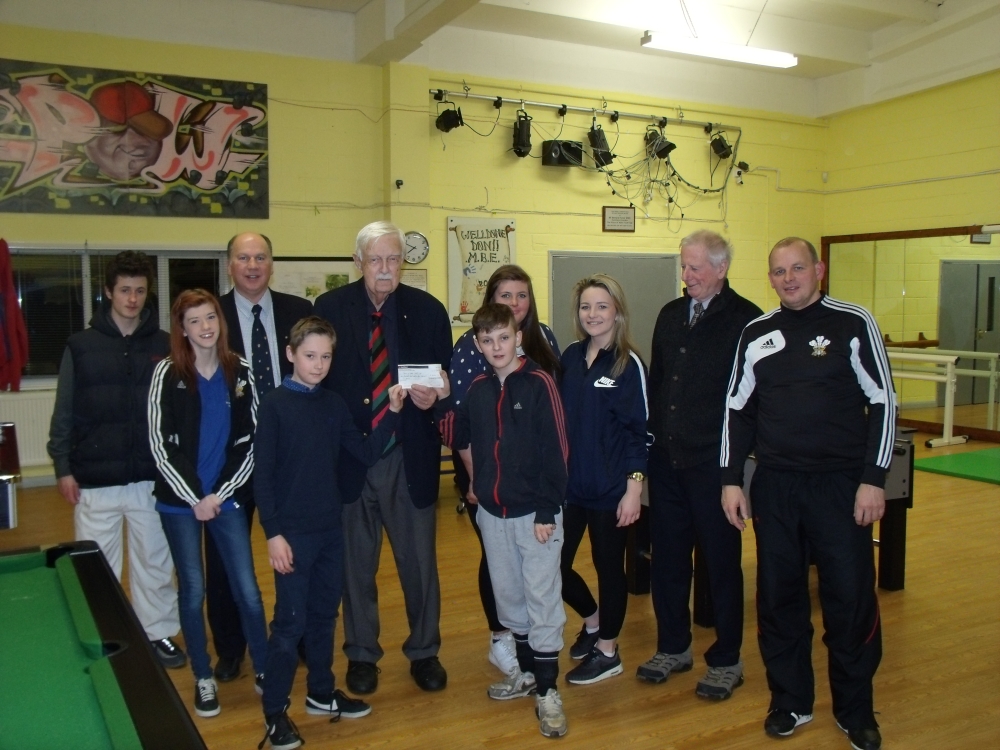 click image to enlarge
Rotarians Mark Rosen, Dr. David Barton and Andrew Barchi (L to R, tallest three at the rear) from the Community Service Committee of the Rotary Club of Canterbury presented a cheque for £1,064.70 to Joey Wicks, Youth Co-ordinator of the Prince of Wales Youth Club (far right).
The cheque will be used to buy camping equipment for the Youth Club. The camping equipment will give the opportunity for disadvantage young people in the community a chance to go camping and learn basic survival, social, team-building and orienteering skills.
It is hoped that the cheque will buy 4 ridge tents and a single cooker kitchen unit. With this camping equipment it is hoped that the Youth Club will provide 5 camping (holidays) annually for between 15 and 20 young persons.