Prostate Cancer affects 1 man in 9 and the symptoms are insidious, principally alteration of the flow of urine with poor stream, hesitancy, dribbling, frequency and passing water at night. A simple PSA blood test can clarify the diagnosis. I am grateful to the Rotarians who helped spread this message in Boots Pharmacy on behalf of Prostate Cancer UK on Saturday 28th September. Particular thanks are due to David Naumann and Gill Dixon who set up the Prostate Cancer Awareness Day.
Information was given out to over 100 men (of whom at least 10 are likely to develop the disease on average).
Kent & Canterbury Hospital provided a poster display of the da Vinci Robotic equipment, used for minimally-invasive "keyhole" prostate surgery at the the Hospital.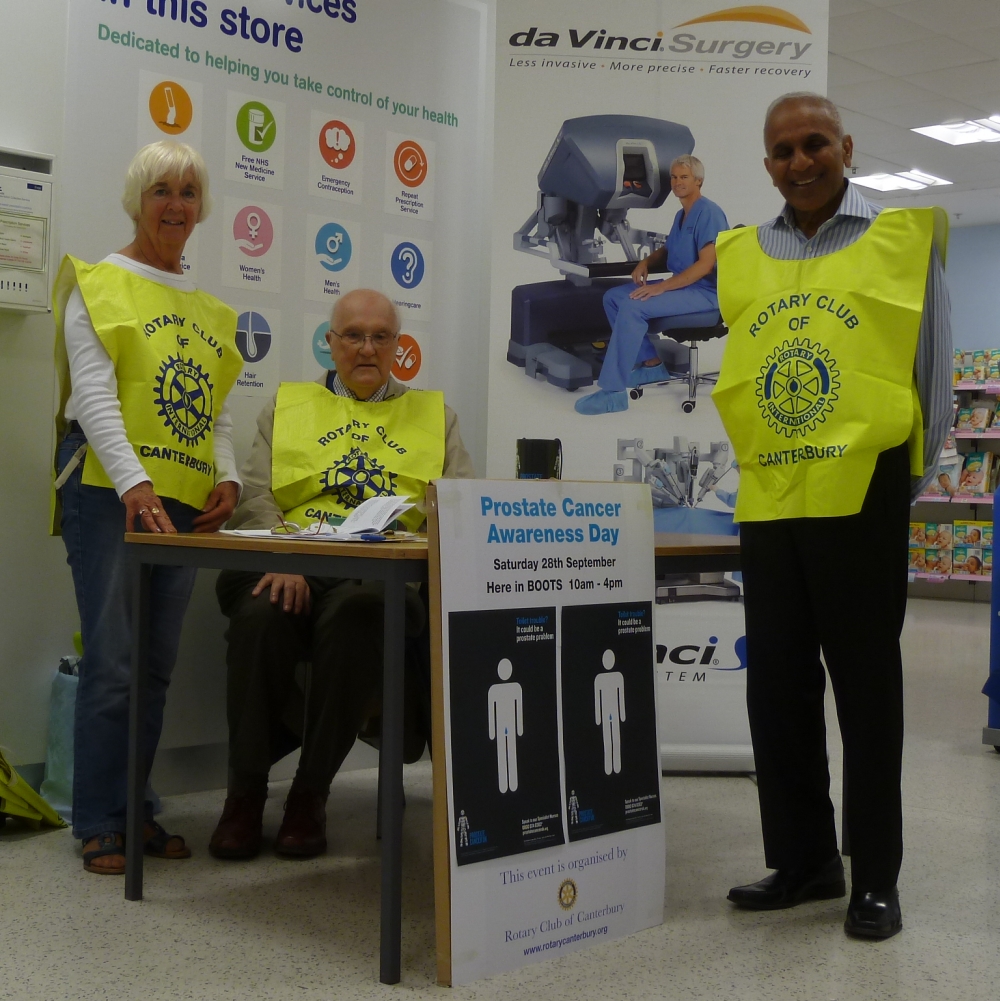 Gill Dixon, Colin McKone and Dr Jan Bobba manning the Prostate Awareness desk in Boots
(photo by Robin Hendy)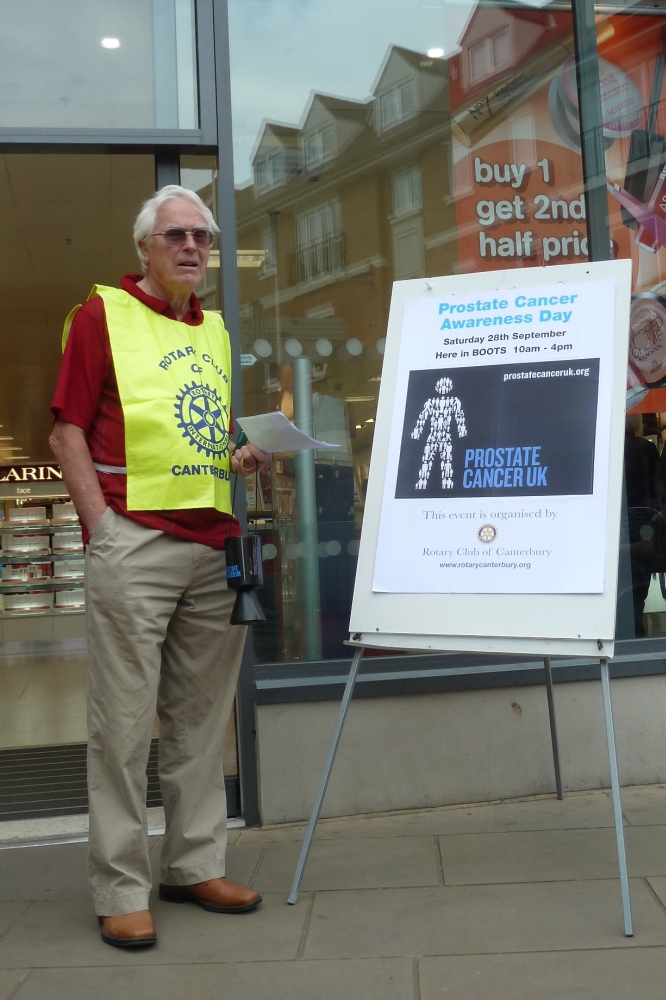 Alan Holmes promoting Prostate Awareness outside the Boots store
(photo: Robin Hendy)