Forty Rotarians, wives and guests were able to visit to Dungeness B Power station for a guided tour, organised by Alan Mepstead, to see the workings of this nuclear facility. Due to the interest expressed it was necessary to split the visit over two days.

Very tight security meant that everyone had to be registered in advance and provide a photo ID on the day as well as to be searched. All were all kitted out with hard hats, high visibility jackets, ear guards, goggles, gloves and radios as well as being issued with security passes.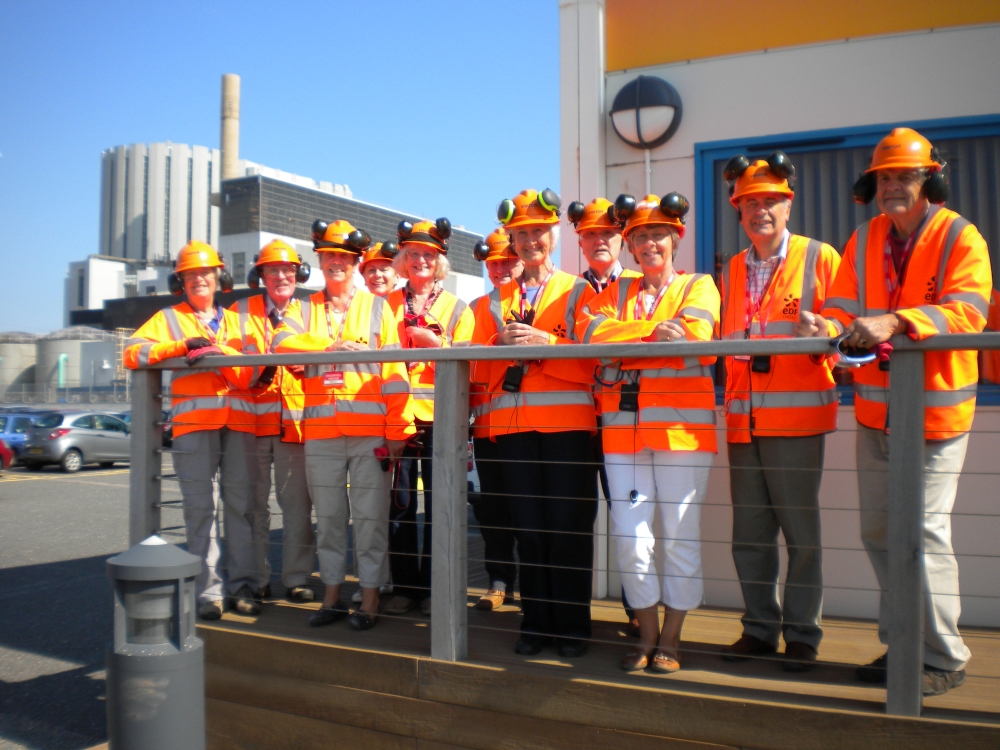 photo: Alan Mepstead
click to enlarge
The tour took in the reactor viewing gallery, the turbine hall and the water cooling intake and the technical minded Rotarians had all their questions answered by a very knowledgeable guide. The non-techies in the Group could only marvel at the sheer size of the reactor and the turbine hall.
Fish and chips at the Pilot Inn under a mile away finished off a most enjoyable day.