The Rotary-Inner Wheel joint Guest Night on March 31st was a great success. Canterbury Inner Wheel celebrates its 90th Anniversary this year and invited Lord and Lady Carey as Guests of Honour.
Everyone enjoyed the fellowship, food and fun, with flying balloons livening up the evening.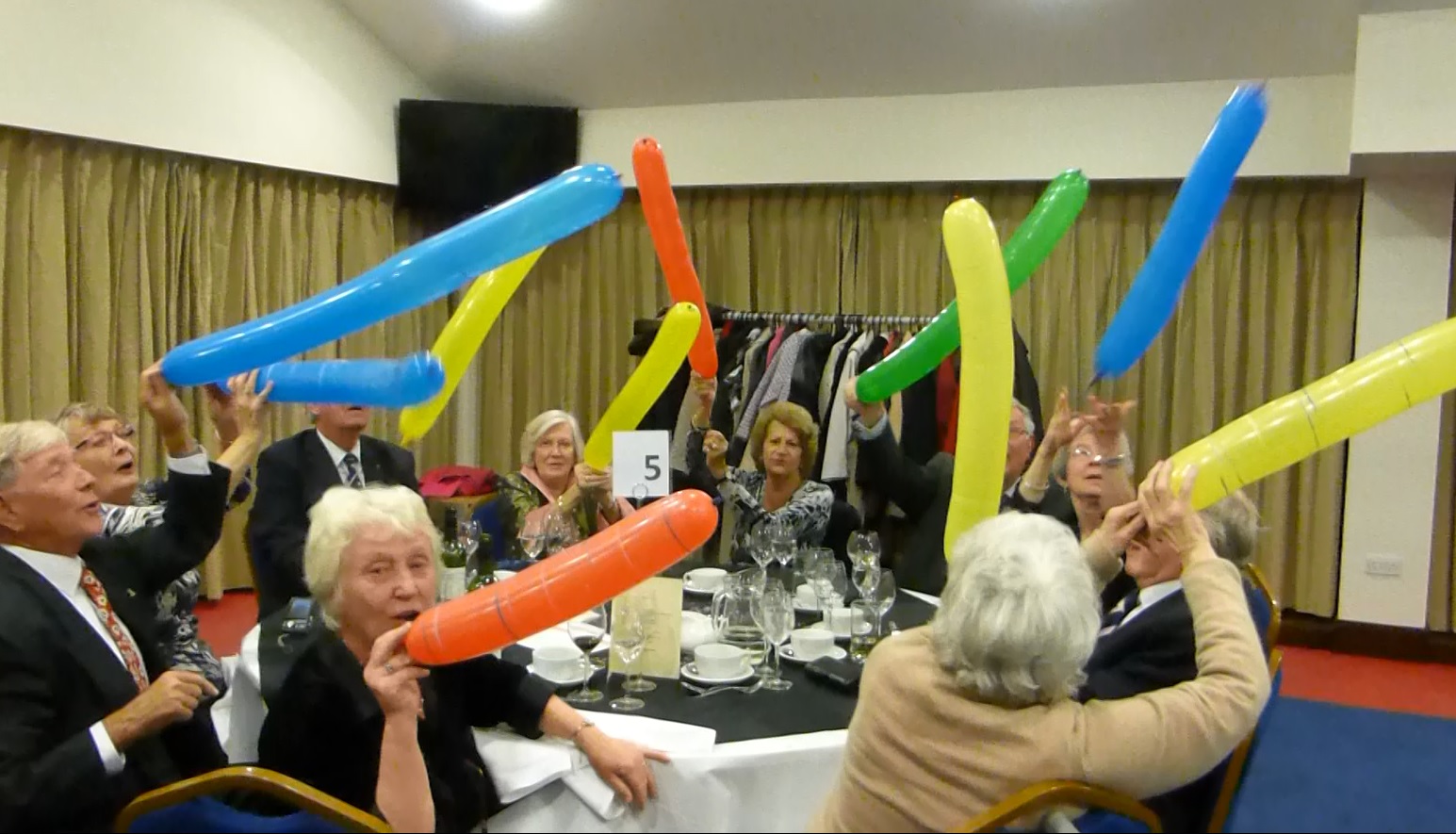 Table 5 launching their flying balloons Click or tap image to enlarge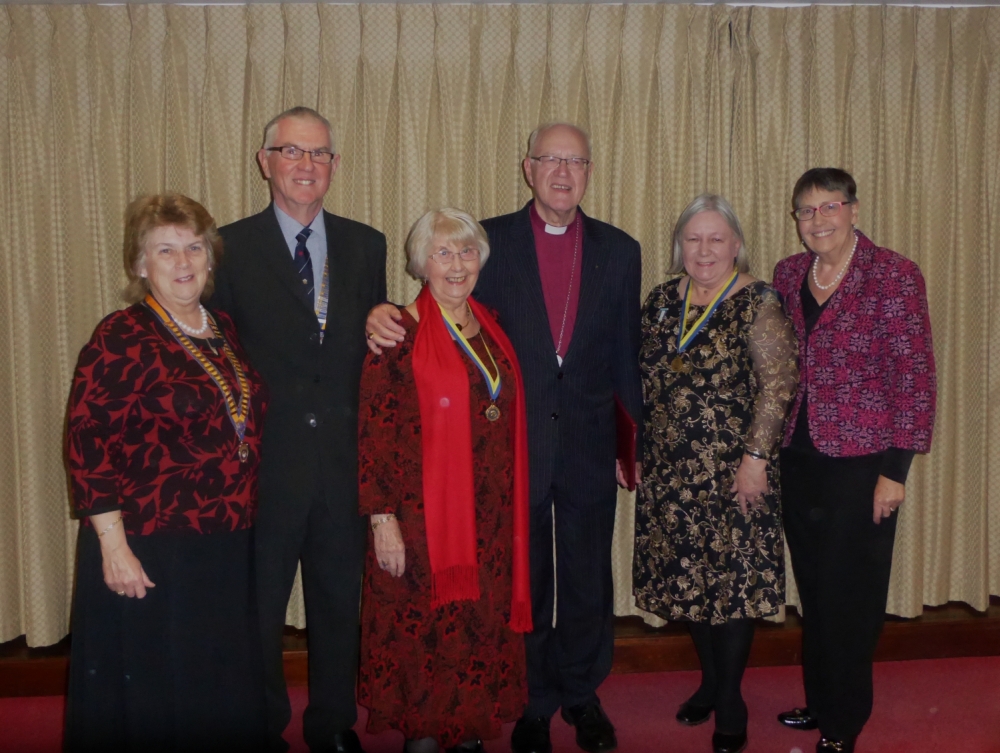 L to R: Inner Wheel President Pauline Pritchard, Rotary President Viv Pritchard, Irene Roe (Paul Harris Fellow 2004), Lord Carey of Clifton, Sheila Cragg (Paul Harris Fellow 2013, Lady Eileen Carey. Click or tap image to enlarge
All photos except the final one were by Robin Hendy.
Rotarians, Inner Wheelers and guests enjoying pre-meal fellowship before the Guests of Honour arrive

In a keynote speech, Lord Carey congratulated Canterbury Inner Wheel for their long-standing efforts in supporting local charities as well as their Rotarian partners. He was especially glad that two Inner Wheelers: Irene Roe and Sheila Cragg, had been honoured by Rotary International with Paul Harris Fellowships for their tireless work helping the Community through Inner Wheel.
The Guest Speaker was Richard Goodenough, who gave a highly informative and well-illustrated talk on the Impressionist painters and their associations with gardens.
| | |
| --- | --- |
| Guest Speaker Richard Goodenough with Jake Davies | Jane Edred Wright, Sue Hendy and Pam Gear |
| Sandra Power, Avril & Robin Vickers, Jenny Anderson and Shirley Hodge | Next year's President Peter Hermitage with wife Brenda and President Viv |
| Joan Hill talking to Guest Speaker Richard Goodenough | President Viv with Lady Eileen Carey and IW President Pauline |
| President Viv setting the World to rights with Lord Carey | Sorry, Lady Eileen, we forgot the microphone stand |
| Cheeky photographer Jenny Anderson about to go into action | Mike Talbot finds he is not full of hot air! (photo: Jenny Anderson) |
| | |
| | |