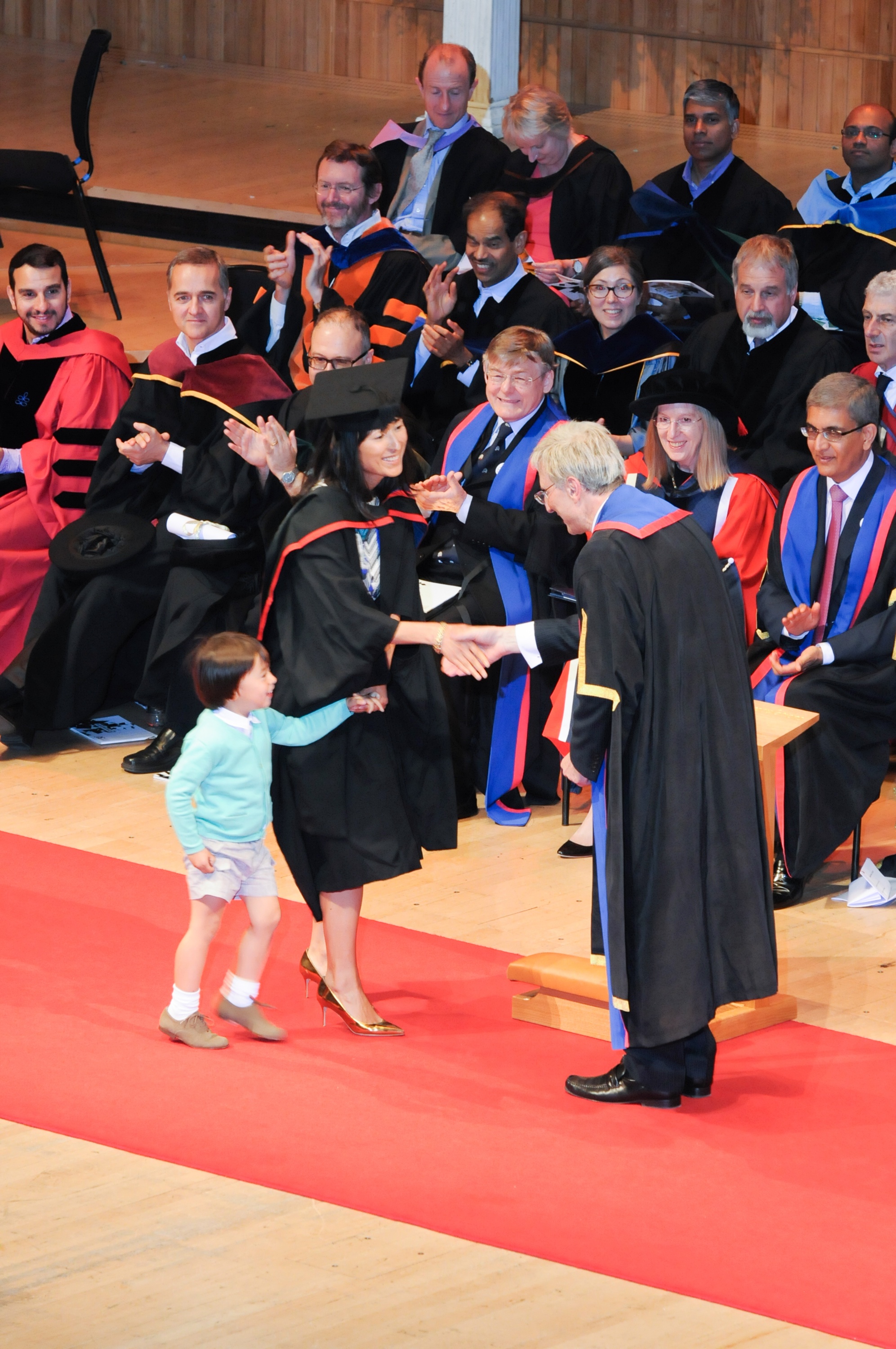 Former Japanese Ambassadorial Scholar strengthens her credentials
Saya Claude (nee Ota) was a Japanese Ambassadorial Scholar hosted by the Club while she gained a Master's degree in Theatre Studies at the University of Kent. She now lives in London with her French husband and young son Serge.
She went back to studying, and here she is seen, accompanied by her son, receiving her MBA certificate from the Chancellor of the London Business School.
photo: copyright Stuart Chorley