The Rotary Club of Canterbury toasted the Rotary Club of Vladimir for their 20th Anniversary.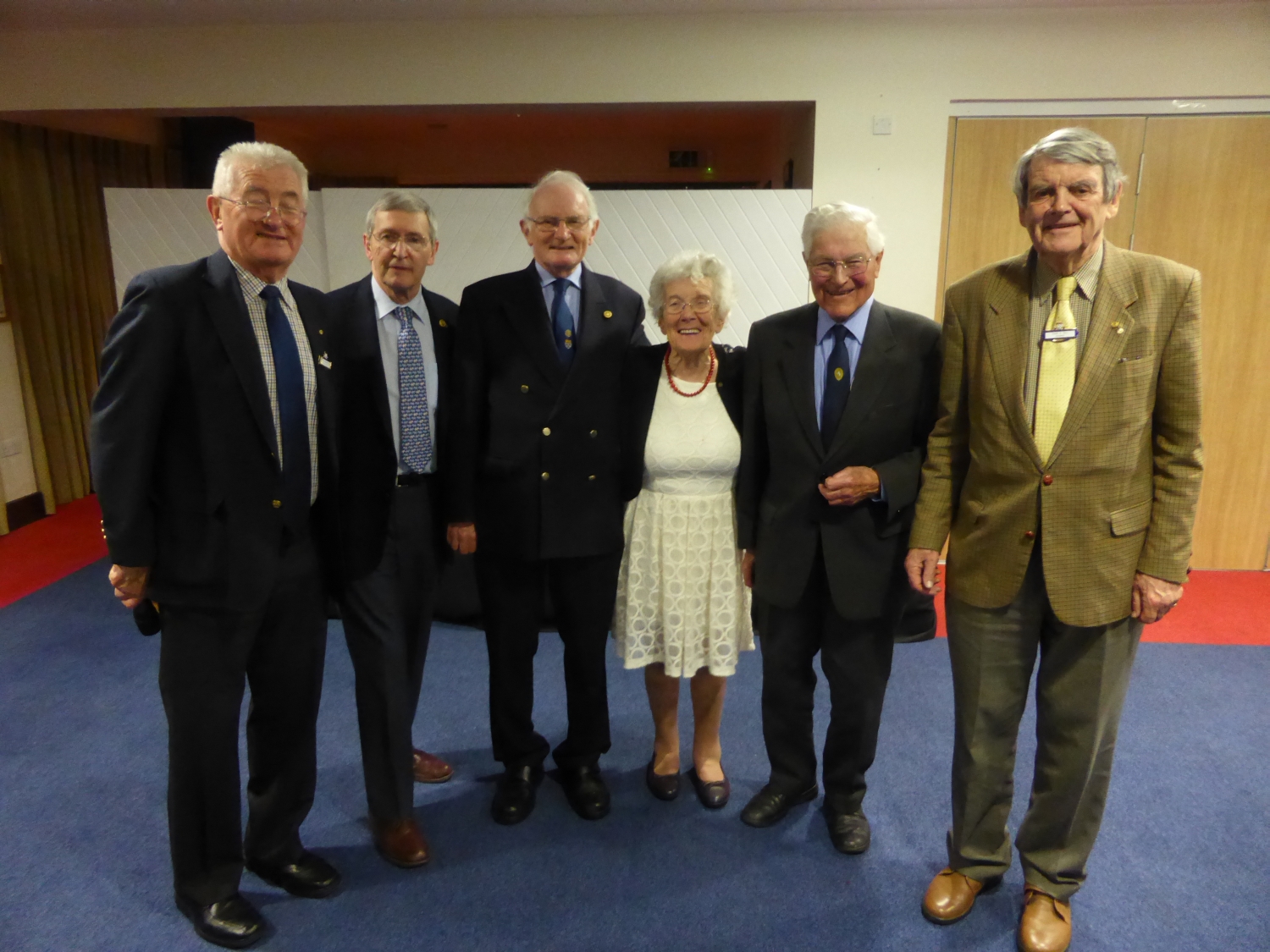 click or tap image to enlarge
Members pictured from left to right are: Rotary President Peter Hermitage, Robin Hendy (visitor to Vladimir 1989), John Harris (School Exchange 1988 and visitor 1989) Marjorie and Lawrence Lyle of the Three Towns Association and John Hill (visitor to Vladimir 1989).
We sent them "Congratulations and best wishes for the coming twenty years".
In March 2016 there was this appreciative response from Vladimir Rotary Club District 2220:
Dear John,
Thank you very much for your toasting. I put it to our website www.rotary-vladimir.org
Please give the best wishes to your Club and especially to the people on the picture from me personally and all our club members.
Sincerely yours, Volodya.
There is a continuing link at City level between Canterbury, Vladimir and Bloomington Normal, USA.

At a recurrent time of tension between Russia and the West, in "European" Russia there are 47 Rotary Clubs, with 7 in Moscow, 3 in St Petersburg. Russian Rotary was started by Clubs in Sweden, a country violently opposed to Russia in earlier centuries. What goes around...