The Rotary Club of Canterbury (UK)
Welcome to the website of the Rotary Club of Canterbury, Kent, England. We were chartered in 1922, which makes us one of the oldest clubs in Great Britain (Club Number 70 in RIBI - No 1237 in RI). Despite our long history we remain a vibrant and active club with a membership of more than sixty-five local people.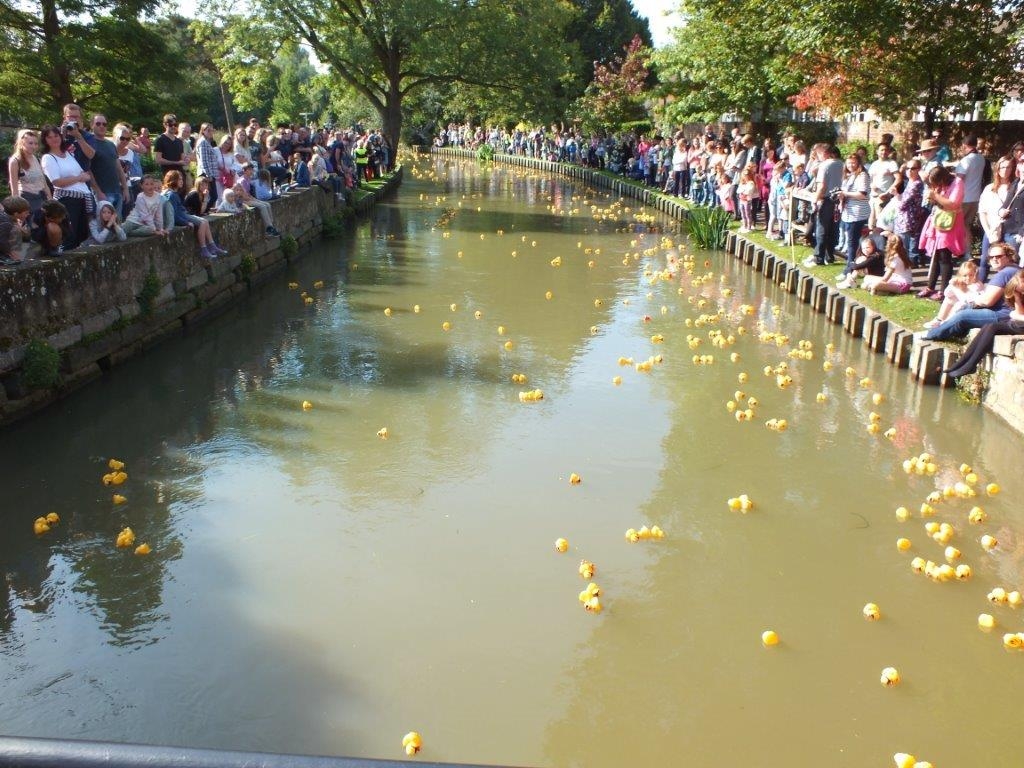 Fantastic Duck Race on Sunday 20th September. Pleased to report the duck numbers and names of the winners. Prizes generously donated by Kent Reliance Building Society. First Prize £250: 3255 - Mr & Mrs Richards. Second Prize £100: 1031 - James Pomeroy. Third Prize £50: 827 - Dave Gray.
Many thanks to East Kent School of Lifesaving - EKSLS for their valuable assistance.
Thanks to everybody for taking part and turning-up to watch the spectacle.
More pictures HERE
Facebook

(click Rotary Club of Canterbury UK below)
Twitter
This year's Club President is Peter Hermitage - Click here for his personal greeting. For more details about the Club click here.
New Members
If you would like to consider becoming a member of the Rotary Club of Canterbury click this link - or look under the Contact heading of the main menu.
Visiting Rotarians
If you are a visiting Rotarian and would like to attend one of our meetings, click the relevant link below:
If there are 5 Tuesdays in the month, varying arrangements apply, so please visit the Club Programme under the News tab on our webpages, to be sure.