The Rotary Club of Canterbury (UK)
Welcome to the website of the Rotary Club of Canterbury, Kent, England. We were chartered in 1922, which makes us one of the oldest clubs in Great Britain (Club Number 70 in RIBI - No 1237 in RI). Despite our long history we remain a vibrant and active club with a membership of more than sixty-five local people.
Mini Group Study Exchange 2017
Are you aged between 18-25, looking to broaden your horizons, are interested in international cooperation, would like to be an ambassador for Canterbury Rotary - and improve your CV all at the same time? If so click

HERE

…
Top Choir Kent 2017 - Report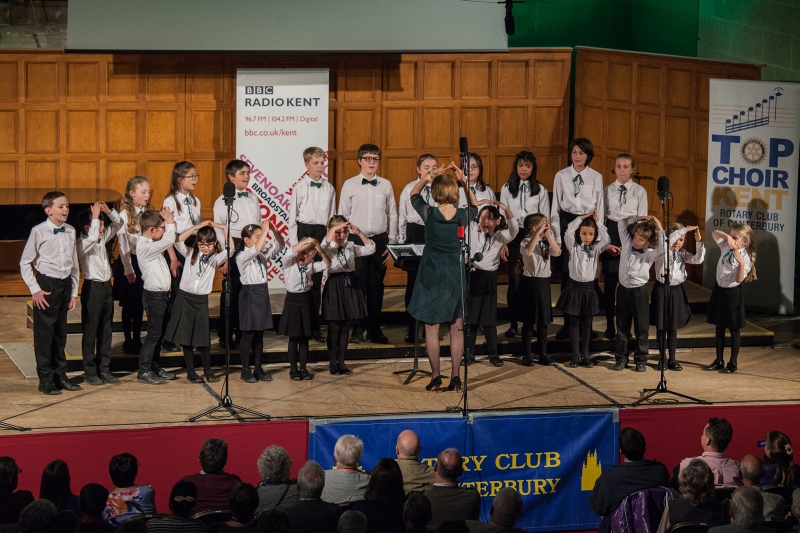 Who are these singing youngsters?
Another Choral Triumph for Rotary's 'Top Choir Kent'. After eight years and over £50,000 raised for local charities, Canterbury Rotary Club can be justifiably proud of the Club's achievements. Click or tap image to enlarge.

For a detailed report, and to see more about these singing children, click HERE.

Innovation Competition for Schools 2017
W E L C O M E

To the fourth annual Innovation Competition which Canterbury Rotary Club, working with the Kentish Gazette and The Brett Group, are organising for secondary school students.

Now is the time to be thinking "out of the box". We are looking for new ideas on any subject at all - or it might be a new application of an old idea.

All that is necessary is that your idea fulfils the objectives set out in our poster and rules. PLEASE read them very carefully, and make sure your entry complies with the requirements including those about form, submission and timing.

Click

HERE

for full details and Entry Rules
Click image above for large Poster
Facebook (click Rotary Club of Canterbury UK below)
Twitter
New Members
If you would like to consider becoming a member of the Rotary Club of Canterbury click this link - or look under the Contact heading of the main menu.
Visiting Rotarians
If you are a visiting Rotarian and would like to attend one of our meetings, click the relevant link below:
If there are 5 Tuesdays in the month, varying arrangements apply, so please visit the Club Programme under the News tab on our webpages, to be sure.