Centenary 2022

THE POINT
A unique gift to the people of Canterbury
This year, to mark 100 years of service to the community, we want to give our historic city a unique gift – THE POINT.
THE POINT is an eye-catching carved stone column to be constructed in Canterbury that will provide drinking water via a water-bottle filling station. This innovative project is our ecological statement.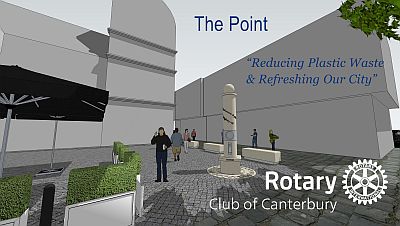 THE POINT will …
Over 1 billion plastic bottles are estimated to be used daily worldwide. Our unique drinking water project will contribute to tackling this horrifying statistic. In addition, through our global Rotary network, we hope THE POINT will inspire others worldwide.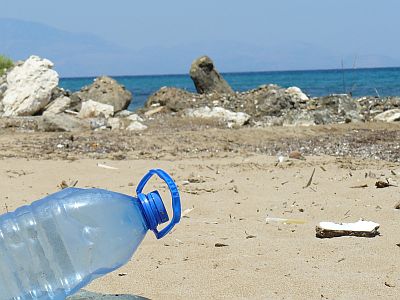 … save millions of single-use plastic bottles going to waste
Nearly 8 million people visit the City of Canterbury each year to experience its remarkable history, beautiful gardens and literary links. Tourism generates a staggering amount of single-use plastic bottles being discarded, wasting natural resources and contributing to landfill waste and plastic pollution. THE POINT addresses this problem.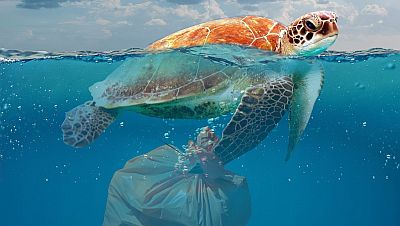 … provide FREE drinking water to millions of visitors and locals
Adults, children, people with disabilities, and the homeless all need an easily accessible way of filling drinking water bottles. THE POINT will save them time and money and help keep them all hydrated, all while helping the environment.
… serve as a new attraction to our city that we hope locals and visitors will love, revitalising our city centre
This one-of-a-kind structure will be located at the heart of the city centre – just a stone's throw from Canterbury Cathedral. Designed by local architects to be perfect for capturing pictures to share on social media. THE POINT will be a landmark that attracts visitors to Canterbury and sends a loud and powerful message to all – we do not need single-use plastic bottles!
How YOU can help us get to THE POINT!
We're immensely proud of the design and purpose of THE POINT and wholeheartedly believe it's a monumental step in the right direction to reducing pollution. We've been busy fundraising via our networks and contacts, and planning permission and support from various local organisations and bodies is already in place.
All we need now is to get the last 15K in funds to make our vision a reality.
To do this, we're excited to have launched a "What's the Point?" crowdfunding campaign. We're now appealing to individuals, groups, businesses, and anyone else looking to join the fight against single-use plastic pollution for support.
By being a part of this unique project, your support could have a far bigger impact than other smaller-scale actions.
How YOU can make a difference...
We would meet our target if just 750 generous people donated £20
We understand these are challenging times for many. Be sure that your donation, however big or small, will make a huge impact:
You will help stop millions of plastic bottles going into landfill waste
You will be helping millions of visitors to Canterbury have access to free drinking water
You may help inspire a movement around the country, or even the world, that helps millions more.
On behalf of our Club and on behalf of the planet, we thank you for taking an interest.